Joined

Mar 30, 2008
Messages

7,973
Reaction score

26
Points

70
Marvel Studios returned to San Diego Comic-Con this year with a panel brimming with new footage and information about the future of the Marvel Cinematic Universe. The full cast for Black Panther was announced, a new trailer for Doctor Strange released, and footage from Thor: Ragnarok, Spider-Man: Homecoming, and Guardians of the Galaxy Vol. 2 were previewed for those in attendance.
But Marvel saved some of their biggest news for last, ending with one more big announcement – Brie Larson is officially Captain Marvel. She has for weeks now been heavily rumored as Marvel's top choice, with even Captain America (Chris Evans) voicing his support for Larson to land the role. Still no word on who exactly Marvel is eyeing to direct Captain Marvel (it already has a screenplay from Meg LeFauve and Nicole Perlman), but with the role officially cast, further details surrounding the 2019 release can't be far behind.
Brie Larson tweeted: "Call me Captain Marvel."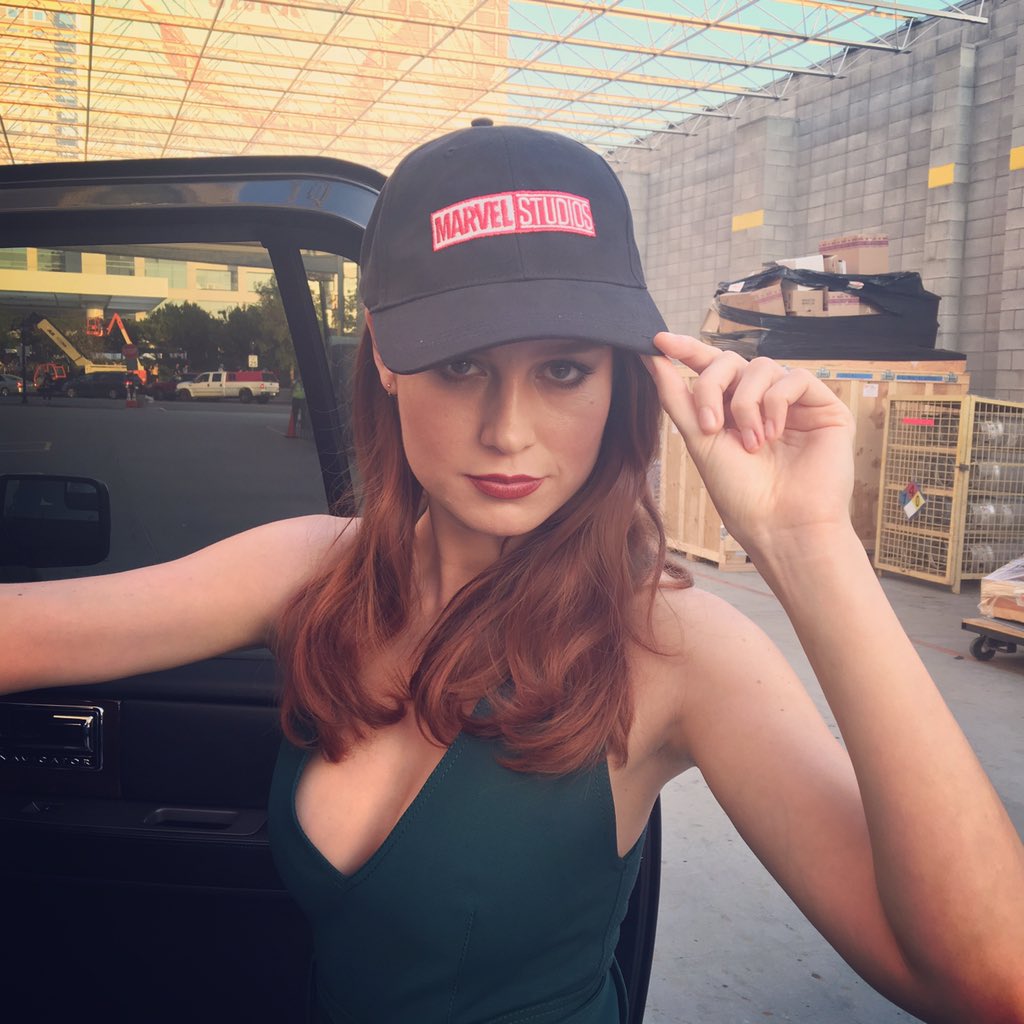 This development couldn't come at a better time for both Marvel and Larson. Riding high on the success of Captain America: Civil War, Phase 3 is shaping up to be the studios' most ambitious yet, and with what they teased earlier today in Hall H, the MCU's next chapter could easily live up to and maybe even exceed fans' already high expectations. As for Larson, her career is poised to explode after winning the Oscar last year for her captivating performance in Room, marking the perfect time to get herself a role in one of Hollywood's box-office-crushing franchises.
And Captain Marvel a.k.a. Carol Danvers is role worth snagging seeing as she's a character who is practically guaranteed to stick around for a while. Expected to make her debut in an earlier MCU film, Carol will later headline her own film in 2019. Beyond that we don't know anything official, but recent years have seen Carol's role in Marvel's comic universe expanded significantly. Always a major player in the Avengers comics, Carol's "promotion" to Captain (passing the "Ms." moniker on to teenager, Kamala Khan) was paired with a new costume, new ongoing series, and new role as a leader among Marvel's heroes. Currently in the comics, Captain Marvel heads up Alpha Flight, has worked alongside the Guardians of the Galaxy, and in Civil War II, she leads the faction that is opposing Tony Stark/Iron Man.
Admittedly, with Larson only being 26 she may come across as bit young for Carol – a character who would already have a military career by the time she gains her Kree-based powers, not to mention an elaborate and complicated history with other Marvel characters. But Larson has surely proved herself capable of depicting complicated characters who come with some baggage. Plus, there's no telling just how "formed" Captain Marvel will be when we first meet her, they could very well introduce her in the earliest stages of her origin, allowing Larson to develop the character across several movies.
–
Captain America: Civil War is in theaters now. Doctor Strange opens November 4, 2016; Guardians of the Galaxy Vol. 2 – May 5, 2017; Spider-Man: Homecoming – July 7, 2017; Thor: Ragnarok – November 3, 2017; Black Panther – February 16, 2018; Avengers: Infinity War Part 1 – May 4, 2018; Ant-Man and the Wasp – July 6, 2018; Captain Marvel– March 8, 2019; Avengers: Infinity War Part 2– May 3, 2019; and as-yet untitled Marvel movies on July 12, 2019, and on May 1, July 10, and November 6 in 2020.