Super Active Member
Messages

8,149
Joined

Oct 24, 2007
Messages

8,149
Reaction score

207
Points

73
AKU AMIK DARI LINK lain...nak tanya pendapat sesapa yang pernah pakai WD PLAYER dan XTREAMER .....ni link dia http://www.xtreamer.net/xtreamer/overview.aspx
With many blu-rays now coming with the option of high definition digital downloads in the box, and our media libraries showing no sign of shrinking, the market for media playing set-top boxes is rapidly expanding. Of course, plenty of DVD players have been able to handle standard definition files for a while now, but with the rise of HD media, the specialised horsepower required to crunch a demanding 1080p video file, not to mention the vast array of competing codecs and formats, demands more capable dedicated devices.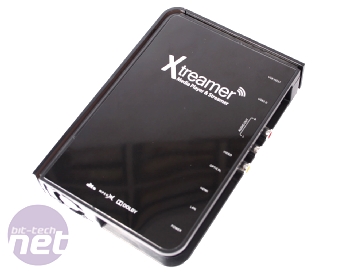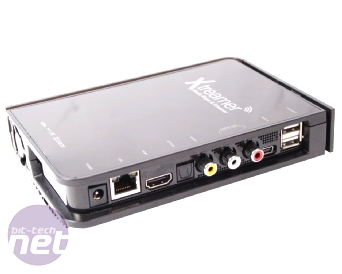 The Xstreamer, along with a host of competitors including the superb WDTV Live is such a device, claiming to support a huge array of video and audio formats and the grunt to handle 1080p video. The Xstreamer also has one or two features that set it apart from the competition. Can it match up, or perhaps even surpass the WDTV Live? Let's find out.
Xtreamer Network Media Player Review Xtreamer Network Media Player Review
Click to enlarge
On the format front at least, the Xstreamer is very impressive, with support for almost every imaginable video or audio codec and container once you've updated the device to its latest firmware. Alongside the usual suspects of MPEG 1/2/4, Xvid, H.264 and WMV, there's also support for ISO files (with full access to menus). Amazingly, there's also support for BD-ISO files, a feature currently unique to the Xtreamer. There's plenty of support when it comes to audio too, with the multi-channel AC3, Dolby Digital, DTS FLAC and Vorbis boxes all ticked, with full support for 2.0 down-mixing or audio pass-through for the DTS and Dolby audio.
Xtreamer Network Media Player Review Xtreamer Network Media Player Review
Click to enlarge - While playback of some 1080p content is fine (left), high bit rate files stutter and pixelate badly (right)
This is certainly an impressive array of codecs, which should cover all but the most specialist of media collections. But while the Xtreamer offers possibly the most comprehensive array of supported media formats on the market, the same can't be said of its ability to play high bit-rate media smoothly. We tried to play our ultra-high bit-rate 60MB/sec video sample on the Xtreamer, only to be met with a chugging slide show with terrible pixilation. The high bitrate (30MB/sec+) 1080p MKV files suffered the same fate. This slow down is likely due to the Xtreamer using an older specialist chipset than the more recently released WDTV Live to handle playback. This sadly means that the Xtreamer simply isn't as capable as its more up to date competitor.