Joined

Jun 28, 2011
Messages

20,906
Reaction score

1,793
Points

201
For a better perspective, here is a map of Indonesia with all the expressway projects listed in more detail in the previous posts.
Based on the map from GIS BPJT (Indonesian Toll Road Authority)
http://gis.bpjt.pu.go.id/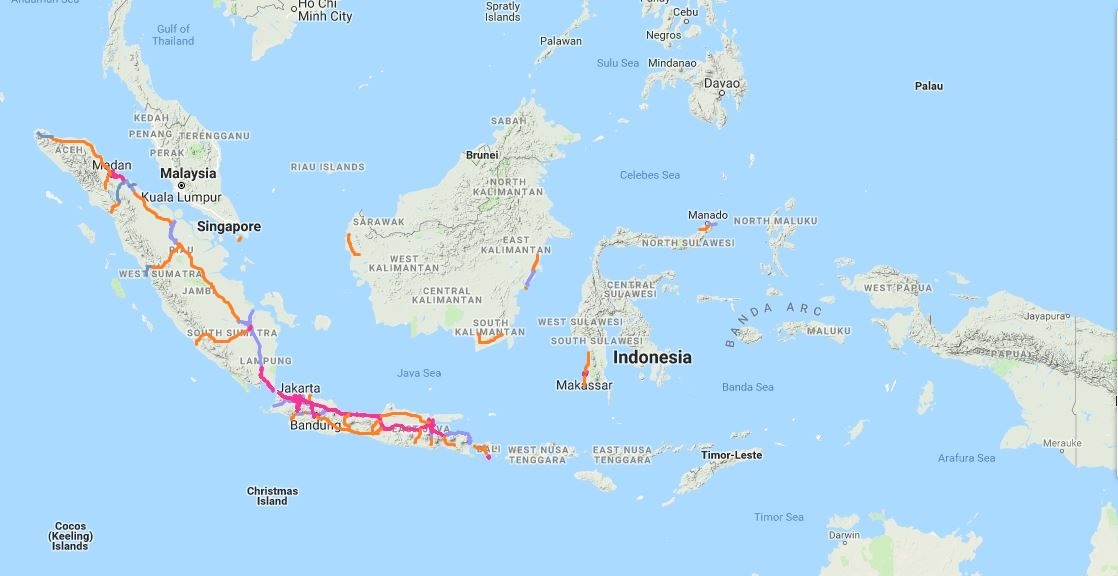 Magenta lines denote toll road in operation
Bluish grey lines denote toll road under construction
Oranges lines denote planned routes
More or less,
Length of fully grade-separated and controlled-access expressway in Indonesia
Existing: 1764.25 km
Addition: 5684.79 km
Total in 2024: 7449.04 km
Infrastructure development is among the priorities of national agenda from 2014, and the provincial government competes with each other to have their projects listed as strategic projects, including expressway. Even, if I'm a pessimist, to achieve 70% of the target seems really possible as long as the trend from 2014 continues, and the trend looks even brighter for now. New routes could be added in the coming years from local government proposals instead.
Sumber