Joined

Apr 6, 2011
Messages

994
Reaction score

0
Points

10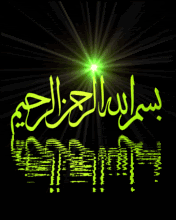 All the lenses are YEARLY LENSES -- IN STOCK, READY TO SHIP !!!!
Come in!!! Incredible Price!!!

SELLER INFORMATION:
DE AIFA MARKETING
(UT0003554-W)

SELLER ID: MR ERI
CONTACT PERSON: AIRIE AIZAD MOHAMED PAKRI
CONTACT NO: SMS 013-6795276/ WHATSAPP: 013-3150613
EMAIL:

[email protected]


LOCATION: SELANGOR
BLOG:
http://mrerilens.wordpress.com/
http://airieaizad-e-learningconsultant.blogspot.com/
PAYMENT METHOD
MAYBANK: 162786047611 (AIRIE AIZAD MOHAMED PAKRI)
CIMB: 7025183594 (AIRIE AIZAD MOHAMED PAKRI)
SHIPPING/ DELIVERY METHOD

POS LAJU (WEST) RM6 1st 500gm (add rm2/500gm)
POSLAJU (SABAH/ SARAWAK) RM8 1st 500gm (add rm2/500gm)
500 gm = 5 pairs
Once you have banked in/ Transfer - PM/ email/ SMS me:
NAME / NICK NAME:
DELIVERY ADDRESS:
TEL NUMBER:
ORDER DETAILS:
WHICH BANK YOU BANK IN:
AMOUNT BANK IN/ T4:
email:
​
Terms & Condition
•
Lense yg kami jual kebanyakannya tahan 1 tahun tapi jika beberapa bulan rasa tak selesa tu elok la tukar yg baru.
•
Pastikan power mata anda sebelum membuat pesanan bagi mengelakkan ketidakselesaan apabila pakai lense.
•
Sila email untuk membuat pesanan/ tinggalkan di ruangan chat box jika ada pertanyaan.
•
No COD.
•
No refund jika anda tersalah order atau barang yg anda order hilang semasa proses penghantaran (digalakkan guna pos laju).
•
No replace jika anda telah membuat pembayaran & telah email transaksi.
•
Jika anda telah membuat bayaran & lense anda telah dirembat oleh org lain mungkin sbb anda lambat skit bayar….anda boleh tukar / minta refund…sila bagi masa 24 jam untuk kami kembalikan wang anda…
•
Jika kami salah hantar order anda, anda boleh pulangkan kpd kami & minta ganti/ refund hanya jika penutup botol masih belum dibuka.
•
Pembayaran pada hari ini, akan dipos pada keesokannya (KECUALI DINYATAKAN)..SILA TGK DI THREAD UNTUK SESI POS TERKINI.
•
Sila beri masa 1-3 hari untuk brg sampai kepada anda.
•
Jika anda perlukan tracking no, kami akan berikan pada waktu mlm (sbb siang keje)
•
Order yang kami terima pada hari Sabtu & ahad akan dipos pada hari isnin.
IMPORTANT!!!!

-Items were straightly not returnable/exchangable once the CAP of bottle was opened.
-SERIOUS BUYERS ONLY!!! NO BACKOUTS and EXCHANGE after orders confirmed.
We are not responsible for:
any discomfort when you wearing the lenses.
SILA RENDAM LENS ANDA SEBAIK SHJ KELUAR DARI BOTOL SEKURANG2 NYA 2 JAM BAGI MENGELAKKAN KETIDAKSELESAAN SEMASA MULA2 PAKAI....TERUTAMANYA BAGI YANG BARU2 NAK BERJINAK NAK PAKAI LENS NI.....
How to buy????



1.Pilih lens melalui thread atau blog….Pastikan power mata anda sebelum order….

2.Dah berkenan, check stok dengan kami….Boleh sms klu nak response cepat…

Cth SMS:
Hye, sy nak order puffy 3 tones grey (0/0)- 3 pairs…ada stok x? Total termasuk pos laju ke Sabah berapa ye?

3.Klu lens yang anda nak tu ada stock, then boleh la transfer duit…sama ada nak bank in/ transfer online pun boleh…

4.Inform cepat2 selepas membuat bayaran…berikan maklumat seperti nama, nama lens dan power, no telefon & alamat…yang order by SMS sila sertakan nombor reference dan masa anda membuat bayaran sebagai bukti….pembayaran hari ini akan dipos keesokannya…

5.Akhir sekali tunggu lens anda sampai….dan bolehlah melaram
:">​
​
​
​
B]
DEAR CUSTOMER,
Mengikut kenyataan Poslaju, pihak mereka akan menerima pengeposan

selewat-lewatnya pada 3 Ogos 2013 untuk barang sampai sebelum raya,

walaubagaimanapun pihak poslaju tetap menerima pengeposan sehingga 7 ogos 2013 (tetapi dari 4-7 ogos tiada jaminan barang akan sampai sebelum raya- selalunya sampai juga
ikut nasib)
[/B]
LENS POWER/ DEGREE
0,

100, 125, 150, 175

,

200, 225, 250, 275

,

300, 325, 350, 375

,

400, 425, 450, 475

,

500, 550

,

600, 650

,

700, 750

,

800, 850

,

900, 950

,

1000
Store Credits:
Ashfaque RM4 (STORE CREDIT/REFUND)




LENS CASE RM1.2 (pwp RM1)
Natural 3Tones Series 5mm rm13
Sugar Candy Series 14.5mm rm13
Puffy 3tones Series 14.5mm rm13
The Ariale Series 14.5mm rm13
Lathae Series 14.5mm rm13
Super Celeb Nudy Series 14.5mm
rm13
The Kira-Kira Series 16.0mm rm13
The Pop.C Series 15.5mm
rm13
Crystal.i Series 14--.5mm rm13
DollyBlack Series 14.5mm
rm13
****ne The Black Series 14.5mm rm13
Candarae Series 14.5mm rm13Georgiae Series 14.5mm rm13Lucidae Series 14.5mm rm13
The BarbieDoll400 Series 14.5mm
rm13

The Fairy Lens 14.8mm--
rm18
The HyperBlack No.2 Series 14.2mm rm18
The Circle Black No.1 Series 14.2mm Rm18
Hyper Circle Brown Series 14.2mm- RM18
The Bling13 Series 14.8mm- RM18
The Crayon Series 14.8mm- RM18
The Rosy Rosa Series 14.8mm- RM18
The BT15 Series 14.8mm- RM18
The Blytheye Series 14.5mm- RM18
The DizonEye Series 14.5mm- RM18
The Ace Black Series 14.5mm- RM18
The Princess Nudy Series 14.7mm- RM18

TWILIGHT- RM28 (NEW)
ICY MELON-RM28
JEWEL LENS- RM28 (NEW)
BAT LENS-RM28 (NEW)
HANA LENS-RM28 (NEW)
S-9 LENS - RM28 (NEW)
V125-RM28
Segoi-Pearl Prime Series 14.5mm- RM28
Dahomy-Pearl Prime Series 14.5mm- RM28
Furfur-Pearl Prime Series 14.5mm- RM28
BUBBLE LENS-RM28
DollyEye Series 14.2mm- RM28
Gothic 3tones Series 14.5mm- RM28

The Flower Pink Series 14.8mm- RM28



P/S: SOME OF THE LENS DOES NOT HAVE A LABEL BECAUSE WE RAN OUT OF LABELS...SO DONT WORRY ABOUT IT...



(NOT INCLUDING SHIPPING CHARGE)
Last edited: