Salam sejatera semua, nak jual kasut terpakai men sneakers louis vuitton yg original.
Item : Used Louis Vuitton Men Sneaker ( Original)
Size : 7 1/2
Shoe code : GO 1016 ( Made In Italy)
Harga : RM800 ( boleh nego)
Harga original :RM1350
Used: Less than 1 Year
Condition : Good ( Used this shoe to play golf)
Dealing Method: COD around Klang valley( PJ/KL)
Location : Selangor
Contact : PM i untk sebarang pertanyaan.
Maaf kotak kasut ni xde pasal dah buang la! Comes with Louis Vuitton paper bag.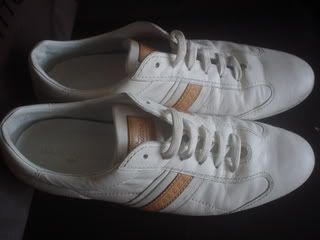 Salam!