Passed Away - Al Fatihah
Messages

14,648
Joined

Aug 31, 2008
Messages

14,648
Reaction score

79
Points

120
Ak ada raket ni...pakai tidak lebih 10 kali...99.99% new...
nak jual ni sbb skang ak da tak main lagi..
Brand : RSL
Model :Millenium 6 Nova 6150
Body : Carbon graphite
Weight : approx 90 grams
Tension : up to 25lbs
Technology : uses Polymatrix carbon and wrinkle free technology.
Similar performance to Yonex ArmorTech
ak bagi sekali ngan beg besar punya...
Sory la...gmbar tk clear...pakai webcam daaa..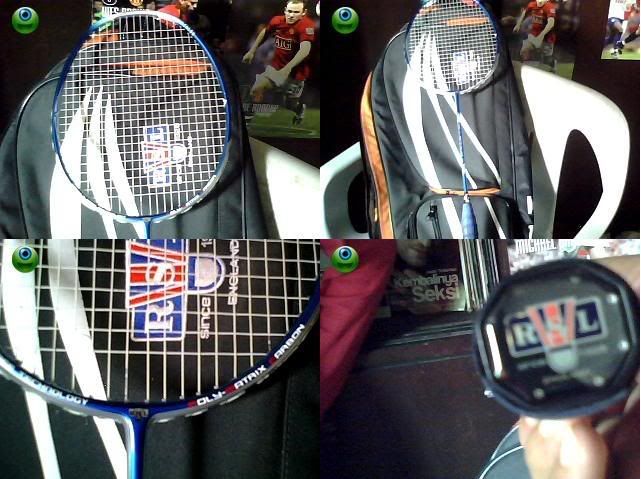 Original price : RM140
Selling : 50% off = RM70
Location : kota bharu kelantan. kalo sekitar kota bharu boleh la jmpa kalo nk tngok...
Apa2 hal pm je ak...ak online spnjng ari
Last edited: