Joined

Mar 24, 2008
Messages

4,286
Reaction score

436
Points

41
Pelakon aksi terkenal The Rock atau nama sebenarnya Dwayne Johnson telah mengejutkan 'stunt doublenya', Tanoai Reed dengan menghadiahkannya sebuah trak.
http://www.youtube.com/watch?v=v4YHUewSJvc
Tanoai yang juga sepupu kepada The Rock telah bekerja dengan beliau selama 17 tahun. Menurut The Rock dalam Instagramnya, Tanoai mengalami banyak kecederaan sepanjang bekerja dengannya, antaranya patah tulang, kecederaan sendi dan otot.
Hasil kerjanya yang cemerlang, Tanoai telah menggondol anugerah tertinggi bagi pelakon lagak ngeri iaitu 'Stuntman of the Year' sebanyak beberapa kali.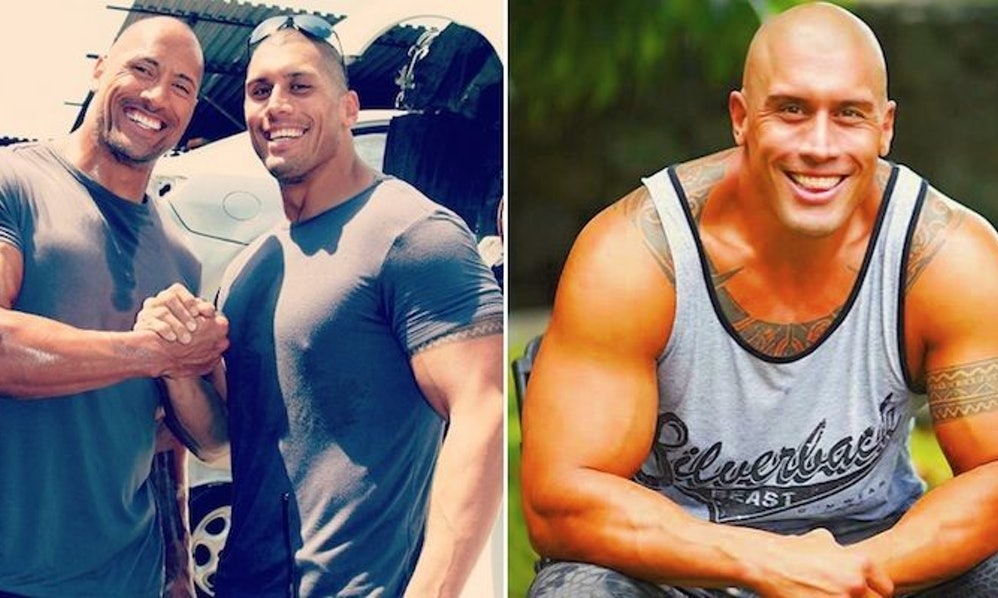 Kredit Foto: Elite Daily
The Rock memuji prestasi Tanoai dengan menyatakan beliau mewakili keluarga dan kerjayanya dengan komited dan semangat. Tanoai juga dipuji kerana mewakli keseluruhan komuniti pelakon stunt Hollywood yang menjadi tulang belakang filem aksi.
Untuk menyatakan penghargaannya, The Rock memuat naik video kejutan tersebut di IGnya.
Sebenarnya, ini bukanlah kali pertama The Rock memberikan kejutan kepada peminat dan ahli keluarganya dengan pemberian besar.
Beberapa tahun dahulu, The Rock telah menghadiahkan ibunya dengan sebuah trak dan berkata, "Ketika masih kecil, saya melihat bagaimana kereta ibuku ditarik oleh pihak bank kerana gagal membayar hutang, kini inilah hadiah Krismas untuk ibuku yang paling bermakna."
Selepas menerima kejutan daripada The Rock, Tanoai dilihat tidak dapat menahan air matanya dan mengucapkan terima kasih kepada sepupunya itu.
"Terima kasih, uso (panggilan abang bagi suku Samoa),"
katanya.
Aww, alangkah seronoknya jika dihargai sebegini sekali atas usaha yang telah dilakukan selama ini. -
CARI