Joined

Nov 15, 2013
Messages

666
Reaction score

0
Points

15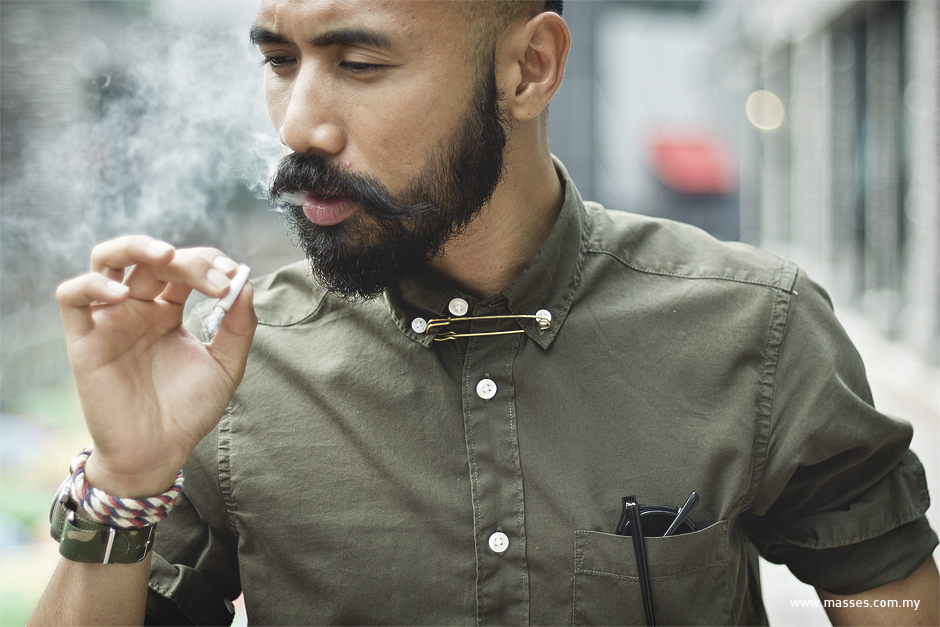 Aku cerita serba sedikit pasal mamat ni.
Wak Doyok atau dengan nama sebenar beliau.
Tengku Muhamad Azwan Shah @ Muhammad Azwan Mohd Nor.
Bukan calang orang jugak si mamat yang berjambang & bermisai melentik ni.
Dia seorang pengemar fesyen Mods dan juga pereka fesyen. Juga pemilik jenama THE GARMENT.
Wak doyok berkelulusan dalam bidang kejuruteraan dari salah satu universiti di Jerman.
Sentuhan Wak Doyok
Mungkin hanya segelintir yang mengenali nama Tengku Muhammad Azwan Shah, tetapi jika disebut Wak Doyok, pencinta dan pereka fesyen pasti mengenalinya. Bukan setakat di Malaysia, malah Singapura, Indonesia, Jepun termasuklah pencinta fesyen Mods (The Modern Stylish) di Eropah turut mengenalinya.
Wak Doyok, bukan artis popular sebaliknya penampilan pemuda ini yang berbeza berbanding kebanyakan gaya lelaki pada hari ini. Bermisai dan berjanggut tebal, gaya jejaka berusia 33 itu sarat aura maskulin era Inggeris 60-an.
Kurang lebih satu jam menemubualnya, saya sifatkan pemuda ini seorang yang berfalsafah apabila bercakap mengenai fesyen yang digayakannya. Fesyen Mods bagi Wak Doyok tidak dilihat sebagai helaian fabrik atau rekaan semata-mata, sebaliknya dia memahami falsafah Mods secara menyeluruh, iaitu kaitan Mods dengan Vespa dan Lambretta termasuk kecenderungan muzik yang berasal dari era 60an seperti ska, soul dan motown, yang menjadi pilihan pengamal Mods.
Antaranya kumpulan yang berkait rapat dengan Mods ini antaranya The Who, OCS, The Ronnettes dan The Supremes.
VIDEO: Wak Doyok Kurang Fasih Berbahasa Inggeris?
Baru-baru ini, menerusi program televisyen 'Skool of Lawak', satu video temubual dalam bahasa Inggeris bersama Wak Doyok telah disiarkan.
Bagaimanapun, pereka fesyen ini dilihat sedikit tergagap untuk menjawab soalan daripada pengacara tersebut.
Ia sekaligus mencetuskan persoalan di kalangan penonton di laman YouTube, adakah Wak Doyok kurang fasih berbahasa Inggeris?
Menerusi satu akhbar tempatan, pereka fesyen ini merupakan graduan dalam bidang kejuruteraan di sebuah universiti di Jerman sekaligus menggambarkan dia seorang yang berpendidikan tinggi.
Tapi, adalah lebih baik kita bersangka positif sahaja. Mungkin Wak Doyok ter'blur' seketika sewaktu menjawab soalan tersebut sehingga menyebabkan dia tergagap.
Kalau benar sekalipun, tak perlu keluarkan kata-kata yang negatif sebab ramai pereka fesyen terkenal dunia pun tidak tahu berbahasa Inggeris, tak gitu?
http://www.youtube.com/watch?v=7DVhurH_P0Y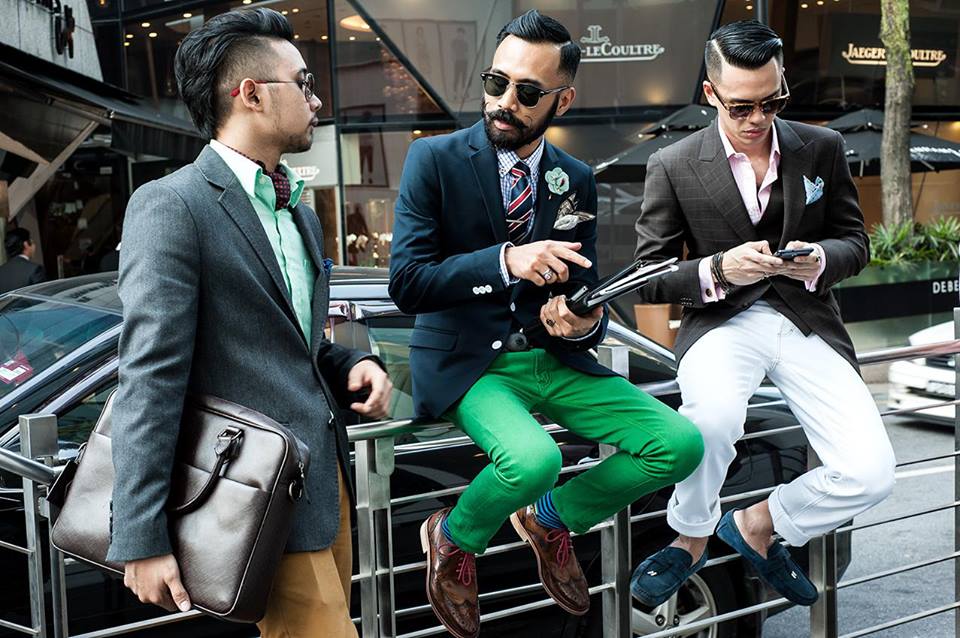 Last edited: