Joined

May 5, 2008
Messages

9,629
Reaction score

258
Points

91
Salam..

saya pindahkan ke tempat yg sepatutnya..

Voltage stabiliser (VCA POWER F1-V)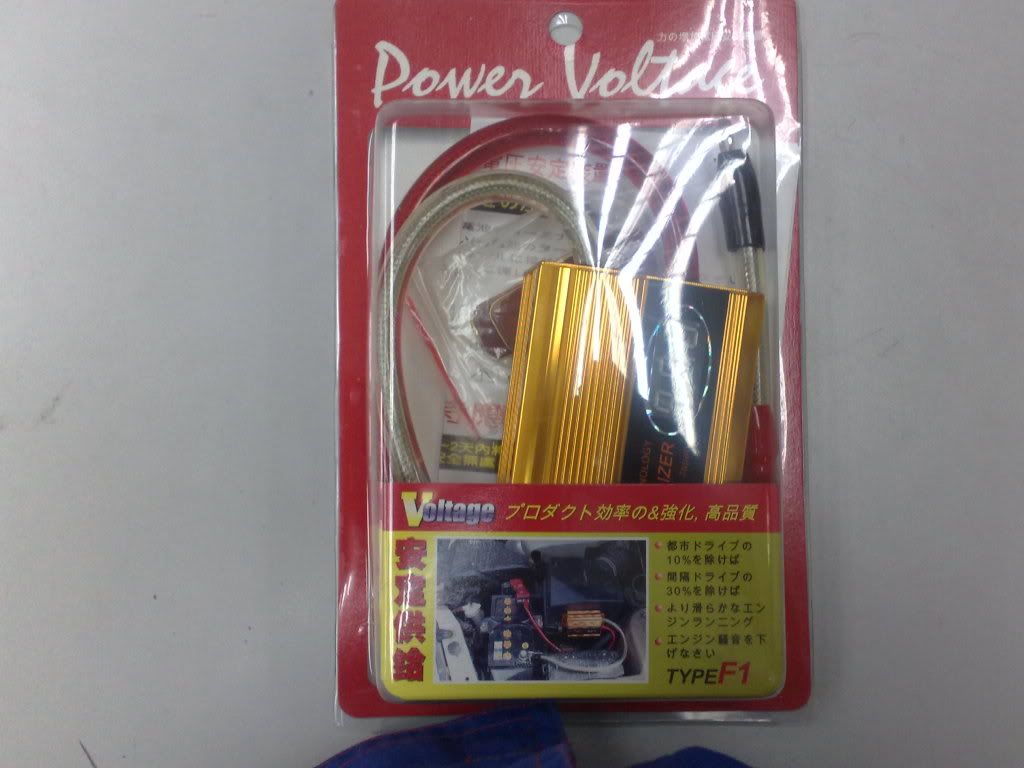 VCA-POWER akan guna Malaysia sebagai pasaran asas untuk penembusan ke negara lain di rantau Asia Pasifik. Menggunakan teknologi tahap pencapaian Web Application Server bagi menyampaikan produk kita dan perkhidmatan-perkhidmatan serta memberikan keuntungan tambahan kepada para pengguna di seluruh dunia.

KAMI MENYELAMATKAN DUNIA
KAMI MENGURANGKAN PENCEMARAN
KAMI MENINGKATKAN EKONOMI NEGARA
KAMI MENINGKATKAN PENDAPATAN INDIVIDU
KAMI MENGEDARKAN ILMU TEKNOLOGI AUTOMOTIF
KAMI MEMPROMOSIKAN KESIHATAN DAN KESELAMATAN
KAMI MENINGKATKAN KESEDARAN KUALITI ALAM SEKITAR

PRODUK TERKINI

Alat-alat elektrik dan elektronik sentiasa kerosakan terlalu awal dan faktor penyumbang utama itu adalah elektrik berduyun-duyun dan pancang. Yang sebab mengapa satu Komputer Peribadi memerlukan satu stabiliser dengan tujuan kekal lebih lama. Anda boleh jadi bertanya mengapa keperluan untuk satu perlindungan tambahan apabila elektronik kebanyakan kenderaan dilengkapi dengan satu. Jawapan adalah mudah –ibarat rumah Anda mungkin telah terlindung terbaik, tetapi jiran anda mungkin bukan begitu. Selain memarakkan menyelamatkan manfaat, VCA-POWER menyediakan perlindungan maksimum bagi anda menentang risiko kebakaran daripada pendawaian litar-litar pendek.​
VCA-POWER adalah satu alat menjimat bahan bakar yang revolusioner peranti yang disempurnakan daripada penyelidikan bersama berjaya menjalankan oleh saintis dari Jepun dan China.

Ia mengawal dan stablising arus voltan mengalir sekitar kesuruhan kenderaan, kerja alatan komponen padanya optimum. Konsep bersama dengan organ-organ badan manusia satu bergantung kepada lain untuk berfungsi dengan betul dan sempurna.



PRODUCT EFFICIENCY ENHANCEMENT



Tiada kesan sampingan
menambah kuasa pada enjin
Menambah torque
Driving satisfaction
Jimat minyak sebanyak 10% (pemanduan dalam bandar)
Jimat minyak sebanyak 30% (pemanduan jarak jauh)
enjin senang dihidupkan
mengurangkan kebisingan enjin
Mengurangkan gegaran pada enjin
Lampu depan lebih terang
Pendingin hawa lebih sejuk
Memudahkan anda memotong
Enjin lebih ringan
sesuai untuk semua kenderaan samada baru atau lama



MUDAH DI PASANG



Pemasangan boleh dibuat dengan mudah oleh mana-mana pemilik kereta dengan menggunakan "Manual panduan" yang di sediakan. Keseluruhan proses mengambil kira-kira dua atau tiga minit. Anda boleh sama ada lakukannya anda sendiri atau telah mekanik anda memasang ia untuk anda.
Memasang kabel akhir yang bertanda merah untuk terminal positif (juga menandakan merah)
Kabel yangtanda hitam di ikat pangkalan negatif (juga menandakan hitam).



ENJIN RASA LEBIH KELICINAN



Rasa kelicinan bagi enjin anda setelah memasang kepala bateri. Kuasa enjin rasa lebih kuat. lebih selesa dan lebih senyap. Radio juga akan kurang bunyi inteference.



FAKTA-FAKTA PERUBAHAN SETELAH MEMASANG



Fuel Saving: 10% - 35%.
Fast Heating Dissipation
Endure High Temperature
Endure Moisture
Boost Engine Horsepower by up to 20%
Energize and prolong battery life span by 100% to 200%



FAEDAH TAMBAHAN



Increase engine mounting lifespan
Increase spark plug lifespan
Increase piston lifespan
Prolong engine lifespan
Reduce maintaining cost
Reduce engine temperature
Suitable for petrol, NGV, diesel car
Increase battery lifespan 200%
Head lights are brighter
Increase vehicle lifespan
​
HARGA SEUNIT RM360.00 TIDAK TERMASUK BELANJA POS...
Last edited: