Joined

Jun 5, 2007
Messages

12,924
Reaction score

725
Points

161
At its height in 1922, the British empire governed a fifth of the world's population and a quarter of the world's total land area.
Although the proponents of Empire say it brought various economic developments to parts of the world it controlled, critics point to massacres, famines and the use of concentration camps by the British Empire.
https://www.independent.co.uk/news/uk/home-news/worst-atrocities-british-empire-amritsar-boer-war-concentration-camp-mau-mau-a6821756.html
Boer concentration camps
During the Second Boer War (1899-1902), the British rounded up around a sixth of the Boer population - mainly women and children - and detained them in camps, which were overcrowded and prone to outbreaks of disease, with scant food rations.
Of the 107,000 people interned in the camps, 27,927 Boers died, along with an unknown number of black Africans.
Famines in India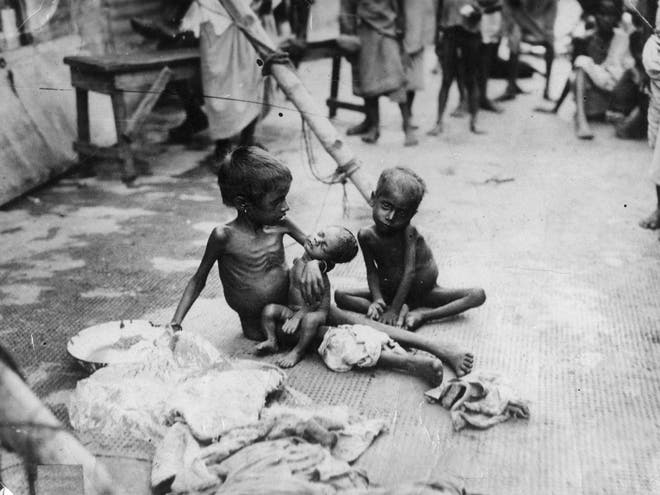 Between 12 and
29 million Indians died
of starvation while it was under the control of the British Empire, as millions of tons of wheat were exported to Britain as famine raged in India.
In 1943, up to four million Bengalis starved to death when Winston Churchill diverted food to British soldiers and countries such as Greece while a deadly famine swept through Bengal.
Talking about the Bengal famine in 1943, Churchill said: "I hate Indians. They are a beastly people with a beastly religion. The famine was their own fault for breeding like rabbits."
Last edited: