Joined

Nov 20, 2008
Messages

549
Reaction score

23
Points

15
CALL US NOW!! 018 3833 543
HOW TO START HuHu HOTSPOT BUSINESS
You just need :
1. Unlimited internet connection (Streamyx, Jaring etc)
2. Supported router (Linksys WRT54G or Buffalo router)
That's all !!
HOW TO SETUP YOUR OWN HOTSPOT
1.Flash your Linksys or Buffalo router firmware to DD-WRT v24-sp1
2.Setting your router as below:
Optional – How to Block P2P Protocols (eg: torrent)
Tab : Access Restrictions
ONE TOUCH QUICK SETTING
Once your router flashed to DDWRT V24 sp1, restore to our setting for demo and purpose only:
Buffalo WHR-HP-G54
1-
WHRHPG54-v24sp1-wanDHCP
(modem set as router)
2-
WHRHPG54-v24sp1-wanPPoE
(modem set as bridge)
Demo Login Page
Demo Registration Page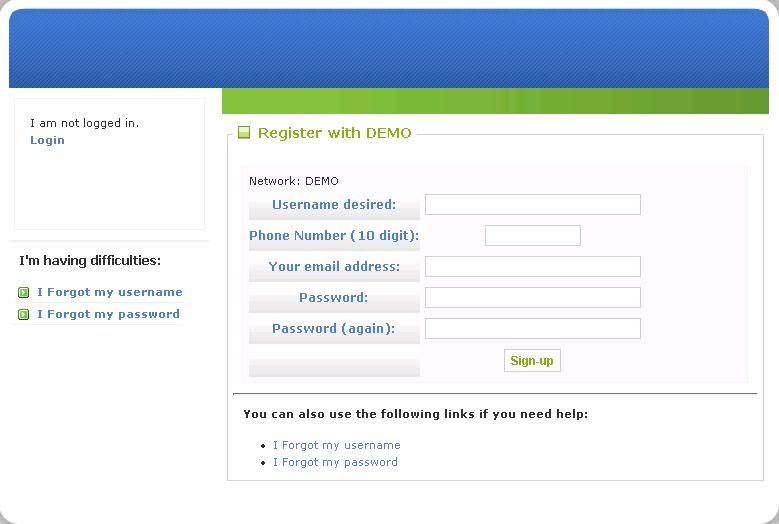 Demo Registration Successful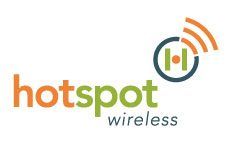 RECOMMENDED ROUTER
Buffalo WHR-HP-G54
LINKSYS WRT54GL or WRT54g v1,2,3,4
SETUP YOUR OWN WI-FI HOTSPOT
Start your own Wi-Fi HotSpot service with HuHu HOTSPOT solution. With the use of the HuHu HOTSPOT system, you can quickly and easily provide fast Wi-Fi internet access to your guests. You will not only acquire the newest technology, but an extra income source (in case of pay-per-use model)
WHAT IS THE SOLUTION?
Fortunately the risks of operating a HuHu HOTSPOT is very small because of its low costs compared to the opportunities it is providing, such as acquiring new customers or keeping the old ones longer. Whether you will decide to provide free of paid solution you will need a Hotspot management system to ensure that only the authorized people can access the wireless internet network.
With the help of our "INSTANT HOTSPOT " package you can easily create a Hotspot and the special software runs in the Wi-Fi router will automatically give out the accesses.
If you are thinking about creating free internet access for your customers, with the help of our DEMO setting you can offer free internet access while you can ensure that your network will be used only those who are authorized.
Should you want to create a Hotspot where customers have to pay a fee for Hotspot access, the system will work automatically. Your customer will pay for the access via the local or international internet banking, by a credit card or a PayPal account, that will provide him access to the internet for a period he has paid to you.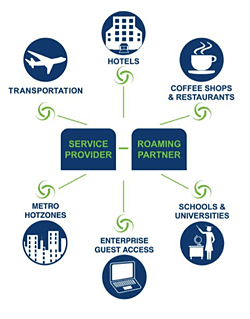 HuHu HOTSPOT FEATURES
Setup your own Hotspot quickly and simply. You will only need a Linksys WRT54GL, WRT54G v1,2,3,4 or Buffalo WHR-HP-G54 Wi-Fi router with a special firmware. The minute you connect your router to an existing internet connection, your Hotspot is ready for use! You do not need any computer or staff for operation.
Low starting cost: You can start with one router which costs about RM200 or you can use your existing router. You can download the firmware for FREE immediately for testing purpose.
Redirect users to Your HotSpot Start Page: After connecting to your Wi-Fi network, your guests will be transferred to your Hotspot Start Page automatically. They will need a valid access to move forward and start browsing.
HuHu HotSpot Alert: We're monitoring your hotspot every hour and alert you if something is wrong. You can also check the user activity anytime so you will know how many user online, account validation etc.
Free "no hassle" support: HuHu HOTSPOT provides support 24 hours technical support to make sure your system running 100% without any problems.
WHAT KIND OF LOCATIONS ARE SUITABLE FOR OPERATING A HOTSPOT?
These type of locations are perfect for setting up a HuHu Wi-Fi HOTSPOT
Airport, Bar, Beach, Bus station, Cafe, Campground, Convention center, Disco, Downtown area, Gas station, Golf course, Government office, Health club, Hospital, Hotel, Internet cafe, Library, Marina, Residential area, Office building, Office park, Other Park, Private club, Public space / public building, Residence, Rest area ,Restaurant, Rural area, Sports venue, Store / shopping mall, Train station, Truck stop, School / university, Phone booth, Business center, Training Center, Boat / Ferry / Ship, Car Wash, Tourist Attraction, Pub, RV Resort etc
Price:
Unlimited Ticket RM 350

for more information please email


[email protected]

or

[email protected]


YM id : wifi501 or bigcikgu


CALL US NOW!! 018 3833 543
​
Last edited: