Active+ Member
Messages

4,505
Joined

Aug 27, 2007
Messages

4,505
Reaction score

4
Points

25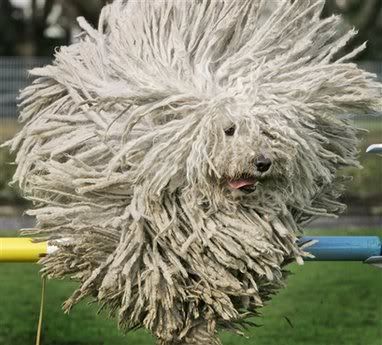 In this April 24, 2008 file photo, Hungarian Puli sheep dog, Fee, jumps over a hurdle during a preview for a pedigree dog show in Dortmund.
AP Photo/Frank Augstein
In this Sept. 15, 2008 file photo, fish remain stuck in a fence as flood waters recede caused by Hurricane Ike in West Orange, Texas.
AP Photo/Eric Gay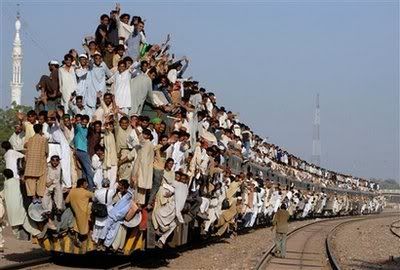 In this Nov. 2, 2008 file photo, Pakistani Sunni Muslims devotees return back to their homes on a packed train after attending annual religious congregation in Multan, Pakistan.
AP Photo/Khalid Tanveer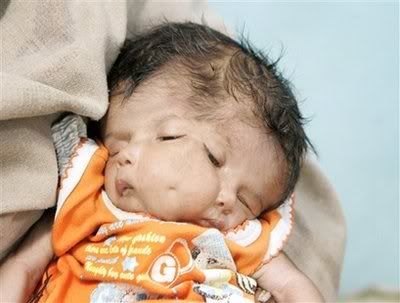 In this April 8, 2008 file photo, mother Sushma holds her daughter Lali at their residence in Saini Sunpura, 50 kilometers (31 miles) east of New Delhi, India. The baby with two faces, two noses, two pairs of lips and two pairs of eyes was born on March 11 in a northern Indian village, where she is doing well and is being worshipped as the reincarnation of a Hindu goddess, her father said.
AP Photo/Gurinder
RNPS IMAGES OF THE YEAR 2008 Oui the frog sits on a miniature motorcycle in the eastern beach town of Pattaya January 10, 2008. Oui's owner says Oui loves playing with human toys and posing for photographs.
REUTERS/Sukree Sukplang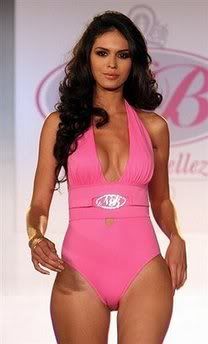 Miss Sinaloa Laura Zuniga is pictured in August 2008 during the official presentation of candidates for "Nuestra Belleza Mexico 2008" in Mexico City. Zuniga, the Mexican beauty queen jailed after she was picked up with an alleged drug cartel leader and heavily armed men, has been stripped of one of her titles, Bolivian organizers said Saturday.
(AFP/ESMAS.COM/File/Marco Polo Davila)