Joined

Aug 21, 2014
Messages

2,851
Reaction score

51
Points

30
Each trader has its own trader style and it is recommended to stick with it nevertheless of some difficulties or loses, taking place in the trading process. Trading profits rises from selling, when the charts are high and buying, when it is low, taking into account forecasts and analysis. To become good trader there is necessary to know quite a bit, including but not limited with:ú Trading systems;ú Trading strategies;ú Trading styles;ú Mistakes, which better to avoid;ú Forex signals;ú and much more. This article is devoted to some of the most popular Trading Styles, which characterize trader and determines his own strategy.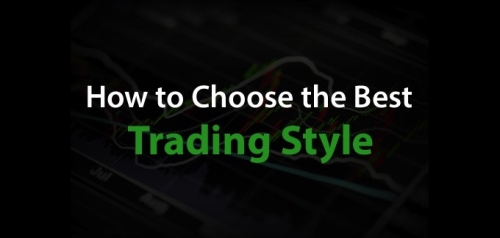 1. POSITIONING TRADING
: It means long term trading and describes traders, who have quite serious and grounded approach to trading for a long timeframe, relying on fundamental and technical analysis, which will result in final decision. Traders of positioning trading do not pay attention on monthly and weekly price charts and little fluctuations on the market, which could not be significant for their trading decisions. This style is not for emotional and excitable people, who can be impressed with the unexpected rise of the market or easily swayed with people, pleased to financial and political phenomena or situations, which can differ and change from time to time and sometimes could not be favorable for traders.
2. DAY TRADING
: Day Trading suggest that traders start and finalize the deals during the day, avoiding the overnight trading. In most cases Day traders use small gains and take into account little fluctuations on the market, completing their trades, using profit target, stop loss or time exit. Day traders in most cases try to explore intraday price and fluctuations, which will become crucial for successful deal. Today day trading is a full-time job: specificity of this kind of style shows the importance of quick traders' reaction in case if the market has been changed or there are some technological interruptions.
3. SCALP TRADING
: Scalp Trading traders in most cases often buy and sell during the day on the market, making simultaneously many traders in the same time. Scalp trading is a full- time job, which is quite risky and rely on small gains and intraday fluctuations. Precision is a principal feature for this kind of style, which requires constant research of the market. Just remind that average amount of winnings could be wiped out with losses on the market, making your trade negative and not profitable. However, if it even happens – it should not be the reason of changing your style immediately: each style requires not just specific knowledge of fundamental, technical analysis, intraday peculiarities, but also type of personality with his/her character.
4. SWING TRADING
: This style of trading suggests that traders are going to hold their positions during days or weeks with the goal to capture market moves. Traders of swing trading are mostly professional in technical analysis, profitable trade entries and exit points, ignoring mostly the fundamental analysis. This type of style suits traders, who are not going for constant market monitoring. If you are a trader, who does not have time or desire to monitor constantly trading positions, this style will be appropriate and convenient for you.
" No one can predict the markets consistently.
It is all about odds, statistics, probabilities and avoiding the risk of ruin.
Henry Simoes "
Styles determines your strategies and depends directly on many factors, such as trading experience, time, which you are ready to devote to trading, your personality, other factors. Your character and emotions, timeframe (whether it is couple hours per day or full-time job every day for you) and your additional knowledge can help you to determine the Style and Strategy, which personally suits you and will be resulted in your success shortly.