Active Member

Joined

Mar 31, 2014
Messages

1,461
Reaction score

320
Points

41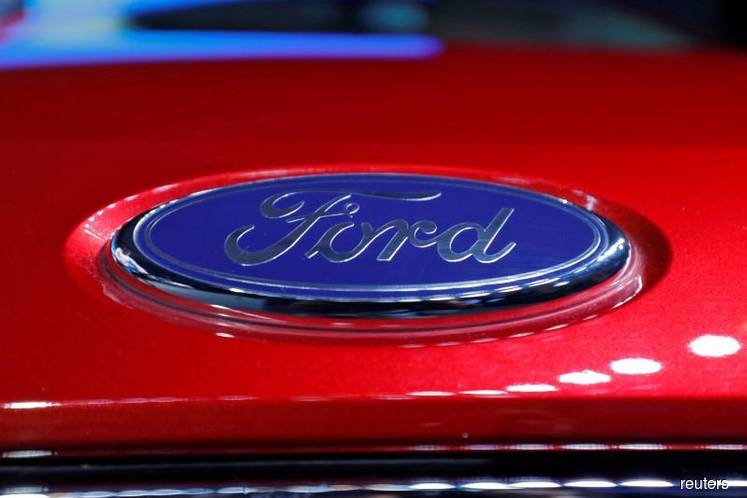 DETROIT (Reuters) - Ford Motor Co (F.N) mengumumkan rancangannya pada Khamis untuk meningkatkan kewangannya di tengah-tengah pandemik coronavirus, bertujuan untuk menjana lebih banyak tunai dengan meneruskan pengeluaran kenderaannya yang memberi banyak keuntungan pada bulan depan disamping menjimatkan perbelanjaan melalui pemotongan kos dengan lebih lanjut.
Untuk menjana wang tunai, pengeluar kereta No. 2 AS itu bersedia untuk memulakan semula pengeluaran di beberapa kilangnya di Amerika Utara seawal 6 April, dengan pengeluaran semula kenderaan yang memberi keuntungan sebagai jualan tertinggi untuk trak pikap F-150, van komersial transit dan SUV.
Untuk menjimatkan wang tunai, Ford mengumumkan langkah mengetatkan bajet, termasuk memotong gaji para eksekutif untuk sementara waktu. Ia muncul sehari selepas Standard & Poor menurunkan hutang syarikat milik Dearborn, Michigan kepada status "junk" dan memberi amaran lebih banyak penekanan mungkin dilaksanakan.
"Tindakan yang kami ambil sekarang adalah sangat meluas," tulis Ketua Eksekutif Jim Hackett kepada pekerja-pekerjanya dalam e-mel pada Khamis. "Kami berharap mereka akan memberikan Ford kelonggaran kewangan yang mencukupi untuk menangani ekonomi dan perniagaan kesan dari coronavirus."
Pandemik coronavirus, yang telah menyebabkan lebih daripada 21,000 orang maut di seluruh dunia, telah memaksa penutupan kilang automotif di seluruh dunia.
Wabak ini telah memberi tekanan kepada syarikat-syarikat, termasuk Ford, yang sebelum ini melepasi garis kredit untuk membina tunai dan menggantung dividennya.
Senat A.S. pada hari Rabu meluluskan pakej keselamatan ekonomi sebanayak $2 trilion untuk membantu pekerja-pekerja hilang pekerjaan dan syarikat-syatikat yang terkesan, termasuk industri auto, yang juga mengalami kesan akibat serangan wabak itu.
Presiden A.S., Donald Trump, prihatin terhadap kesan ekonomi akibat dari lanjutan penutupuan itu, mengatakan bahawa beliau mahu Amerika supaya membuka perniagaan semula pada Easter, atau 12 April.
MENJANA WANG
Untuk mendapatkan lebih banyak tunai, Ford berkata pada Khamis ia akan memulakan semula kilang utama, sambil memperkenalkan langkah-langkah keselamatan tambahan untuk melindungi pekerja yang pulang akibat dari koronavirus. Ia berkata ia akan mengambil langkah-langkah terperinci tambahan selepas itu.
Ford juga mengambil langkah tambahan untuk memulihara wang tunai, dengan pengumuman akan menangguhkan 20% hingga 50% gaji sekurang-kurangnya lima bulan bermula 1 Mei terhadap 300 eksekutif teratasnya, bersama Pengerusi Eksekutif yang akan menangguhkan seluruh gajinya. Hackett juga akan menangguhkan setengah dari pendapatannya.
Hackett berkata matlamat Ford adalah untuk mengelakkan pemberhentian semasa krisis, tetapi memberi amaran ia mungkin berubah sekiranya kesan wabak itu lebih teruk daripada yang dijangkakan.
Tindakan lain yang diambil oleh Ford untuk memulihara tunai termasuk menangguhkan kenaikan gaji dengan lebih meluas, menangguhkan kerja lebih masa untuk pekerja bergaji dan membekukan penyewaan di kawasan yang tidak kritikal, kata Hackett.
Walau bagaimanapun, pekerja Ford akan terus mendapatkan perlindungan kesihatan dan mereka yang terdedah kepada virus dan diletakkan di dalam kuarantin akan dibayar gaji sepanjang tidak bekerja, katanya.
General Motors Co (GM.N) dan Fiat Chrysler Automobiles NV (FCA) (FCHA.MI) (FCAU.N) sebelum ini berkata mereka akan menutup operasi di Amerika Utara mereka hingga 30 Mac dan akan membuat penilaian semula selepas itu.
FCA pada Khamis telah melanjutkan penutupannya kepada 13 April, sementara pusat pengedaran bahagiannya akan terus beroperasi dengan sukarelawan berbayar. Status di Mexico adalah tertaklut kepada pengumuman secara berasingan.
GM pada telah Khamis melanjutkan penutupannya buat masa ini tanpa memberitahu tarikh yang pasti untuk dibuka semula, tetapi berkata ia akan melihat berdasarkan keadaan dari minggu ke minggu.
Pembuat kereta tersebut berkata program jangka pendek seperti SUV yang direka bentuk semula, kenderaan elektrik seperti Cruise Origin, dan bateri Ultium baru "akan diteruskan sebagaimana yang telah dirancang." Tetapi ia mengikut kesesuaian masa dan milestone program lain yang akan datang "sebagaimana perlu" untuk memulihara tunai, tambahnya.
Presiden Pekerja Auto United, Rory Gamble, pada Khamis kesatuan meneliti pengumuman seperti kebimbangan Ford, dan sebarang keputusan untuk memulakan semula pengeluaran harus berdasarkan data dan keadaan setiap negara yang berkaitan dengan wabak koronavirus.
"Satu-satunya garis panduan di dalam lembaga pengarah sepatutnya menanyakan kepada diri sendiri, 'Adakah saya akan menghantar keluarga saya - atau anak saya sendiri - ke kilang berkenaan dan adakah 100% pasti mereka akan selamat?'" Katanya dalam satu kenyataan.
UAW mengatakan tiga anggota kesatuan yang bekerja di kilang FCA telah mati akibat coronavirus.
Gabenor Michigan, Gretchen Whitmer mengeluarkan perintah pada hari Isnin untuk menghalang perniagaan yang bukan keperluan dari beroperasi sehingga 13 April.
Kereta Jepun, Honda Motor Co Ltd (7267.T) berkata pada Khamis syarikat itu memulakan kerja di kilang A.S. dan Kanada pada 7 April.
Sementara itu, Toyota Motor Corp (7203.T) Jepun berkata ia akan melanjutkan penutupan lojinya di Amerika Utara selama dua minggu, sehingga 17 April.
Ford merancang untuk memulakan pengeluaran dengan hanya satu giliran waktu kerja di kilang pemasangannya di Hermosillo, Mexico, di mana pemasangan sedan Ford Fusion dan Lincoln MKZ dilakukan di situ.
Ia akan memulakan pengeluaran pada 14 April di kilangnya di Dearborn yang membina kilang F-150 dan kilang Kentucky yang menjadikan versi Super Duty pickup serta Ford Expedition dan Lincoln Navigator SUV. Pemasangan pemasangan dan komponen lain juga akan bermula semula.
Saham Ford ditutup turun 2.4%, sementara GM naik 4.8%.
===================================================================
Ford to restart U.S. truck plants in April to beat pandemic-linked cash squeeze
DETROIT (Reuters) - Ford Motor Co (F.N) announced plans on Thursday to shore up its finances amid the coronavirus pandemic, aiming to generate more cash by resuming production next month of its most profitable vehicles while saving money through further cost cuts.
To generate cash, the No. 2 U.S. automaker was poised to restart production at some plants in North America as early as April 6, bringing back such profitable vehicles as its top-selling F-150 full-sized pickup, the Transit commercial van and SUVs.
To conserve cash, Ford announced belt-tightening moves, including temporarily cutting top executives' salaries. This came a day after Standard & Poor's downgraded the Dearborn, Michigan-based company's debt to "junk" status and warned more downgrades could be necessary.
"The actions we're taking now are wide-ranging and substantial," Chief Executive Jim Hackett told employees in an email early on Thursday. "We hope they will be enough to give Ford the financial flexibility to ride out the economic and business effects of the coronavirus."
The coronavirus pandemic, which has killed more than 21,000 people globally, has forced the shutdown of auto plants around the world.
The outbreak has put pressure on companies, including Ford, which previously drew down credit lines to build its cash position and suspended its dividend.
The U.S. Senate on Wednesday passed a $2 trillion economic rescue package to help unemployed workers and companies, including the auto industry, hit hard by the outbreak.
U.S. President Donald Trump, concerned about the economic repercussions of an extended shutdown, has said he wants America to get back to business by Easter, or April 12.
GENERATING CASH
To get more cash coming in, Ford said Thursday it would restart key plants, while introducing additional safety measures to protect returning workers from the coronavirus. It said it would detail the additional measures later.
Ford also took additional moves to conserve cash, announcing its top 300 executives would defer 20% to 50% of salaries for at least five months starting May 1, with the executive chairman deferring his entire salary. Hackett will defer half his salary.
Hackett said Ford's goal was to avoid layoffs during the crisis, but warned that could change if the impact of the outbreak is more severe than anticipated.
Other actions Ford is taking to conserve cash include deferring salary increases more broadly, suspending overtime for salaried employees and freezing hiring in non-critical areas, Hackett said.
However, Ford employees will continue to get healthcare coverage and those exposed to the virus and placed in quarantine will get paid time off, he added.
General Motors Co (GM.N) and Fiat Chrysler Automobiles NV (FCA)(FCHA.MI) (FCAU.N) previously said they would shut their North American operations through March 30 and then reassess after that.
FCA on Thursday extended its shutdown through April 13, while its parts distribution centers will continue to operate with paid volunteers. Mexico's status is subject to a separate announcement.
GM on Thursday extended its shutdown indefinitely with no firm restart dates, but said it would evaluate the situation on a week-to-week basis.
The automaker said near-term programs like its redesigned full-size SUVs, electric vehicles such as the Cruise Origin, and new Ultium battery "will continue as planned." But it will adjust timing and milestones of other future programs "as necessary" to conserve cash, it added.
United Auto Workers President Rory Gamble said Thursday the union viewed announcements like Ford's with concern, and any decision to restart production should be based on data and each state's position with regards to the coronavirus outbreak.
"The only guideline in a boardroom should be management asking themselves, 'Would I send my family - my own son or daughter - into that plant and be 100% certain they are safe?'" he said in a statement.
The UAW has said three union members who worked at FCA plants have died due to the coronavirus.
Michigan Governor Gretchen Whitmer issued an order on Monday barring non-essential businesses from operating until April 13.
Japanese automaker Honda Motor Co Ltd (7267.T) said on Thursday it would resume work at its U.S. and Canadian plants on April 7.
Meanwhile, Japan's Toyota Motor Corp (7203.T) said it would extend a shutdown of its North American plants for two weeks, through April 17.
Ford plans to begin production on one shift at its Hermosillo, Mexico, assembly plant, where it builds the Ford Fusion and Lincoln MKZ sedans.
It will restart production on April 14 at its Dearborn plant that builds the F-150 and a Kentucky plant that makes the Super Duty version of the pickup as well as the Ford Expedition and Lincoln Navigator SUVs. Other assembly and parts plants will restart then as well.
Ford shares closed down 2.4%, while GM rose 4.8%.
Sumber : Reuters