Joined

Aug 22, 2009
Messages

493
Reaction score

120
Points

23
thread ringkas berwarna-warni untuk sama2 kita renungkan...
Antara tempat-tempat mustajab beliau berpeluang untuk berdoa; Wukuf di Arafah, Mina, Makam Rasulullah, Raudah, Multazam, Rukun Yamani, Gua Hira' Jabal Nur dan banyak lagi.
Tulis Saiful, antara doa yang dipohon; agar terus diberi kekuatan untuk Istiqamah dalam menegakkan kebenaran, diampuni dosa-dosa, kesejahteraan dan keselamatan keluarga, agama, umat, bangsa dan tanah air tercinta.
Beliau juga,

mohon rakyat dibukakan Hijjab agar diperlihatkan yang HAQ dan dilenyapkan segala yang batil!
(link penuh si "pemfitnah" yg dilaknat ini
http://mohdsaifulbukhari.blogspot.com/
)
selang beberapa hari kepulangan beliau dr tanah suci..

wikileaks membocorkan maklumat ini...
http://malaysia.news.yahoo.com/afp/20101212/tap-us-diplomacy-wikileaks-singapore-mal-0193655.html
The Sun-Herald australia
http://www.couriermail.com.au/news/anwar-honeypot-sex-trap-claim/story-fn6ck51p-1225969786765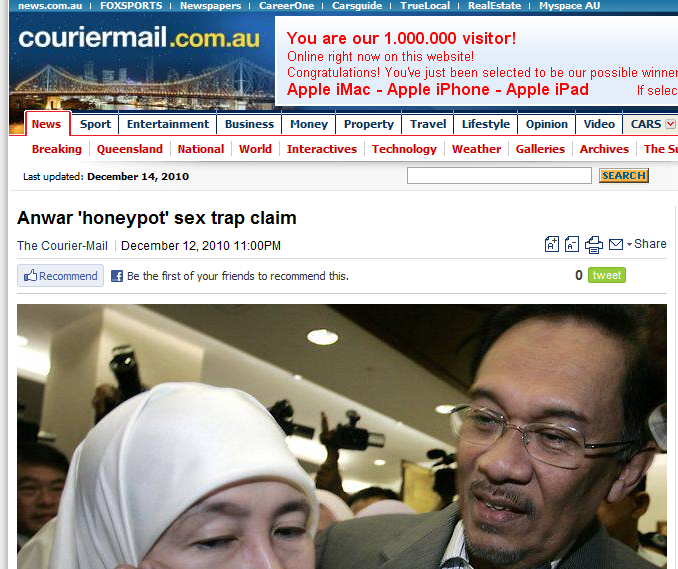 Menurut laporan The Sun-Herald maklumat dari komunikasi sulit yang dipercayai dipintas oleh Jabatan Negara Amerika Syarikat ialah Kuan Yew dan pegawai risikan Singapura memberitahu agensi risikian Australia bahawa Anwar terlibat dalam perbuatan yang dikenakan tuduhan semasa bertukar pandangan mengenai kes itu.

Komunikasi berkenaan dikatakan bertarikh November 2008 iaitu lima bulan selepas kes dakwaan Saiful bahawa Anwar meliwatnya meletup...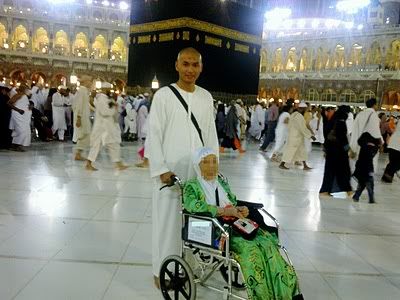 siapa yg sebenarnya dilaknat ALLAH?
siapa yg selalu ditimpa musibah?
siapa yg tidak mahu bersumpah laknat?

anda tentukan..