Click Here For Registration
Are You Interested in Franchising Your Own Business?
or
Do You Want to Start Your Own Business, with Lower Risk and a Higher Rate of Success?
As you might be looking for a chance of picking a vibrant franchise brand with great potential, this seminar will provide you a profitable business model and essential thinking patterns to manage a franchise business.
In this seminar, you will also be benefiting from the speakers about the effective ways of managing business growth and understanding the potential of converting your business into a franchise.
All About Franchising Seminar
Date: 7 May 2013 (Tuesday)
Time: 9am - 5pm
Venue: MSC Malaysia Technology Commercialisation Centre, MMU, Cyberjaya.
Admission Fee:
FREE
Register Now! Click Here.
We believe that franchising is one of the fastest ways to create entrepreneurs and increase the number of middle-class entrepreneurs. Being one of the important sectors for the growth of economy output, many of our home-grown franchise brands have emerged strongly from the domestic and foreign markets. WE WANT YOU TO BE THE NEXT!
MAD Incubator Sdn Bhd & Smart Franchise Partner Sdn Bhd
Session 1: "Converting Your Business Into a Franchise"
8:30 am – Registration
9:10 am – Introduction on Franchising
10:10 am – Break
10:30 am – Converting Your Business Into a Franchise
12:30 pm – Networking Session
Session 2: "Analyzing a Good Franchise Before You Invest"
1:30 pm – Registration
2:10 pm – Introduction on Franchising
3:10 pm – Break
3:30 pm – Is Franchising for You?
4:30 pm – How to Analyze a Good Franchise?
5:30 pm – Networking Session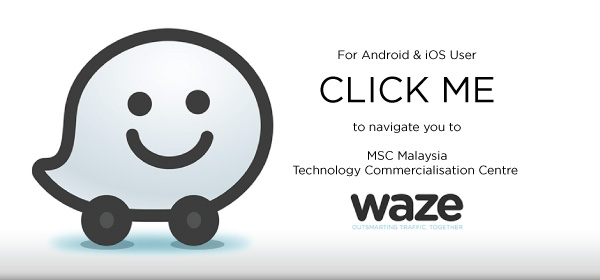 http://waze.to/hw2828v5st