Joined

Jul 2, 2007
Messages

1,271
Reaction score

5
Points

25
Salam, warga carigold. Disini Saya ada barang nak Jual.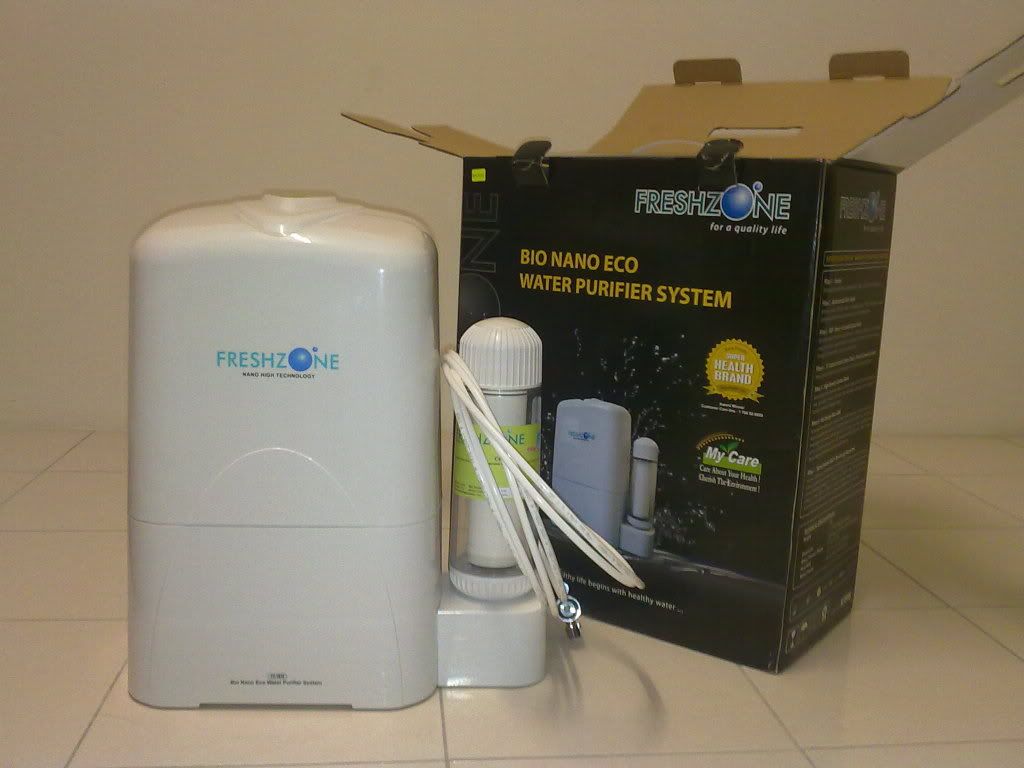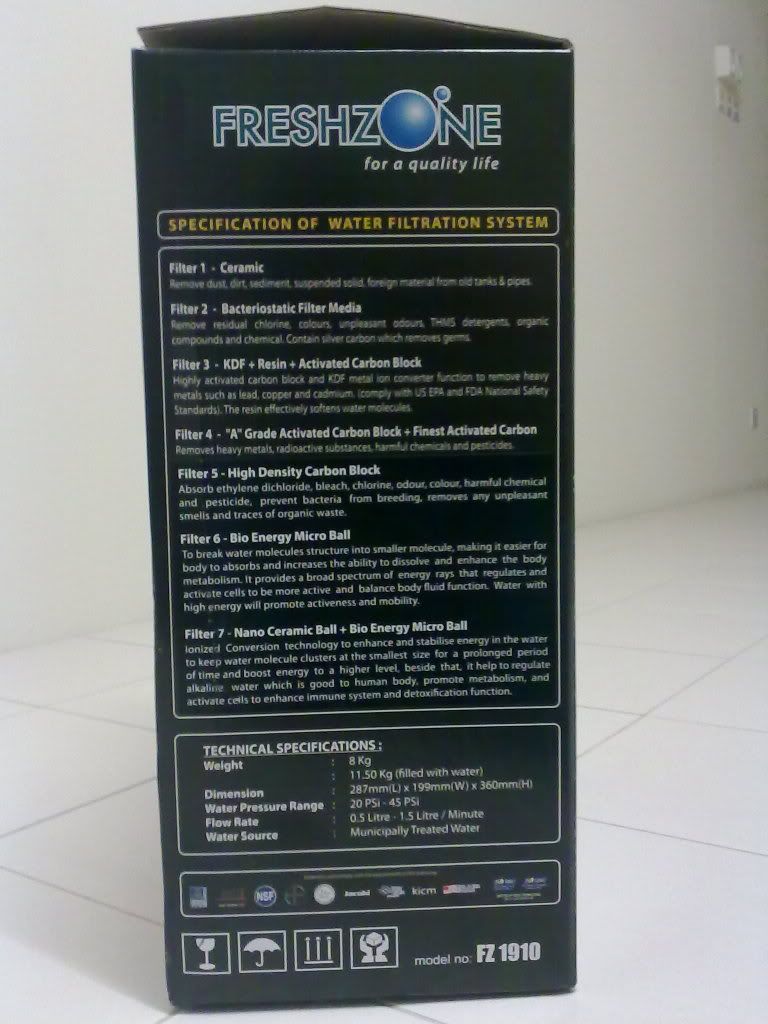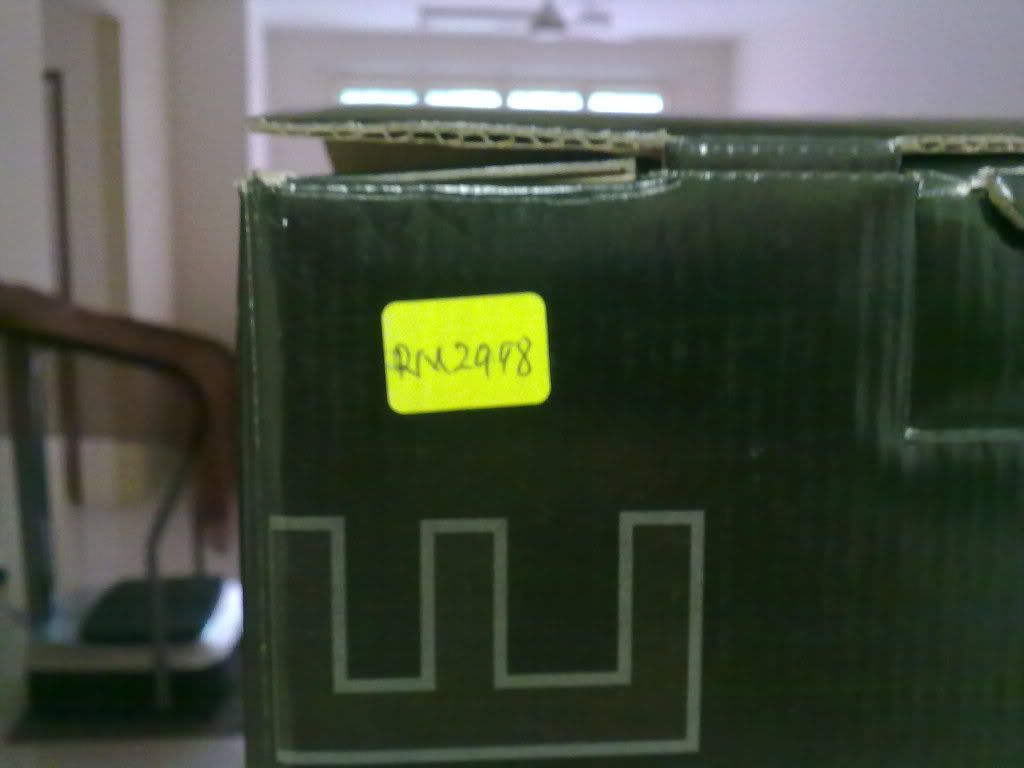 Bio Nano Eco Water Purifier System
Specification Of Water Filtration System
Filter 1 – Ceramic
Remove dust, dirt, sediment, suspended solid, foreign material from old tanks & pipes.

Filter 2 - Bacteriostatic Filter Media
Remove residual chlorine, colours, unpleasant odours, THMS detergents, organic compounds and chemical. Contain silver carbon which removes germs.

Filter 3 - KDF + Resin + Activated Carbon Block
Highly activated carbon block and KDF metal ion converter function to remove heavy metals such as lead, copper and cadmium. (Comply with US EPA and FDA National Safety Standards). The resin effectively softens water molecules.

Filter 4 - "A" Grade Activated Carbon Block + Finest Activated Carbon
Removes heavy metals, radioactive substances, harmful chemicals and pesticides.

Filter 5 - High Density Carbon Block
Absorb ethylene dichloride, bleach, chlorine, odour, colour, harmful chemical and pesticide, prevent bacteria from breeding, removes any unpleasant smells and traces of organic waste.

Filter 6 - Bio Energy Micro Ball
To break water molecules structure into smaller molecule, making it easier for body to absorbs and increases the ability to dissolve and enhance the body metabolism. It provides a broad spectrum of energy rays that regulates and activate cells to be more active and balance body fluid function. Water with high energy will promote activeness and mobility.

Filter 7 - Nano Ceramic Ball + Bio Energy Micro Ball
Ionized Conversion technology to enhance and stabilise energy in the water to keep water molecule clusters at the smallest size for a prolonged period of time and boost energy to a higher level, beside that, it help to regulate alkaline water which is good to human body, promote metabolism, and activate cells to enhance immune system and detoxification function.
Market Price
:
MYR 2998.00
My Price :
MYR 1500.00
<- Cash Only
paid
Jaminan 1 Tahun mulai 7 Dis 2010
. Barang baru beli semalam, nak jual sebab malam tadi ada pangilan kecemasan nak pakai duit segera. Jadi terpaksa la jual, dengan Potongan harga 50%. Minta tolong warga cg, Kalau ada yang berminat Call saya. Code area Putra Jaya.
013 6412216 - Azlan
p/s : saya juga iklan di
Mudah.my
, siapa cepat dia dapat. Kalau nak minta kurang harga boleh, tapi tak ada la sampai rendah sangat, boleh bawa berbincang. TQ
Last edited: