CG Super Hardcore Club






Messages

401,607
Paid Membership
Top Poster #1
Joined

Mar 15, 2010
Messages

401,607
Reaction score

27,584
Points

2,836
Awards

2
Azalina kembali ke hal ehwal undang-undang
Datuk Seri Azalina Othman Said (Gambar fail)
03/12/2022 04:21 PM
KUALA LUMPUR, 3 Dis (Bernama) -- Ahli Parlimen Pengerang Barisan Nasional Datuk Seri Azalina Othman Said yang dilantik sebagai Menteri Undang-undang dan Reformasi Institusi mempunyai pengalaman luas sebagai anggota Kabinet dan pernah menerajui pelbagai kementerian sejak 2004.
Beliau pernah mencatatkan sejarah apabila menjadi wanita pertama yang dilantik sebagai Menteri Belia dan Sukan pada 2004 dan wanita pertama yang dilantik sebagai Timbalan Yang Dipertua Dewan Rakyat pada 2020.
Azalina, 58, memiliki Sarjana Muda Undang-Undang dari Universiti Malaya pada 1988 dan Sarjana Undang-Undang dari London School of Economics and Political Science, United Kingdom pada 1990.
Beliau yang diterima masuk ke Badan Peguam Malaysia pada 1989 berpengalaman mengendalikan kes-kes tuntutan sivil melibatkan isu perbankan korporat dan komersial serta rakan kongsi di syarikat guaman.
Selain pernah menjadi Menteri Belia dan Sukan, Azalina pernah menjadi Menteri Pelancongan pada 2008 hingga 2009 dan Menteri di Jabatan Perdana Menteri yang bertanggungjawab ke atas Bahagian Hal Ehwal Undang-Undang dari 2015 hingga 2018.
Beliau yang menyertai UMNO pada 1990 pernah mengetuai Biro Tindakan Sivil UMNO pada 2000 dan kemudiannya memainkan peranan penting dalam penubuhan sayap Puteri UMNO. Pada 2002, Azalina memenangi jawatan Ketua Puteri UMNO tanpa bertanding.
Dalam Pilihan Raya Umum ke-11 pada 2004, Azalina memenangi kerusi Parlimen Pengerang di Johor tanpa bertanding dan beliau kekal menyandang kerusi tersebut untuk penggal kelima sehingga hari ini.
Beliau terpilih sebagai ahli Majlis Tertinggi UMNO pada 2018.
Azalina yang aktif dalam sukan taekwando adalah pemegang tali pinggang hitam dalam seni mempertahankan diri itu dan pernah menerima Anugerah Kehormat Tali Pinggang Hitam (dan kesembilan) pada 2016. - BERNAMA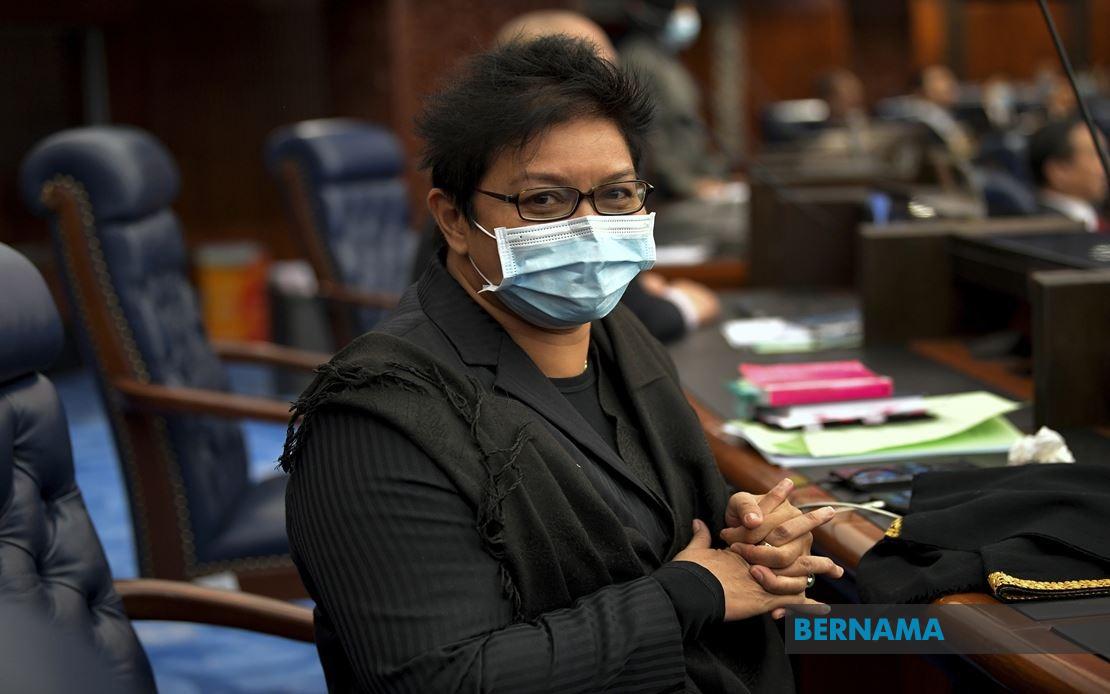 Azalina kembali ke hal ehwal undang-undang
www.bernama.com